To enable users to make healthy snack choices, the Healthy Snack Checker provides classification for prepackaged snacks with nutrition labels in accordance with the Nutritional Guidelines on Snacks for Students published by the Department of Health.

Nutritional Quality
Snacks are classified into one of the following categories based on their nutritional quality: Quantity
The analysis of the Healthy Snack Checker is based on the individual package size of the snack, which should be no more than 125kcal (525kJ) in energy content, while drinks should be 250ml or less in volume.

Snack Analysis
Input product information and get an instant nutritional classification.

Note: Snacks and drinks containing caffeine or sweeteners are not recommended for primary school students.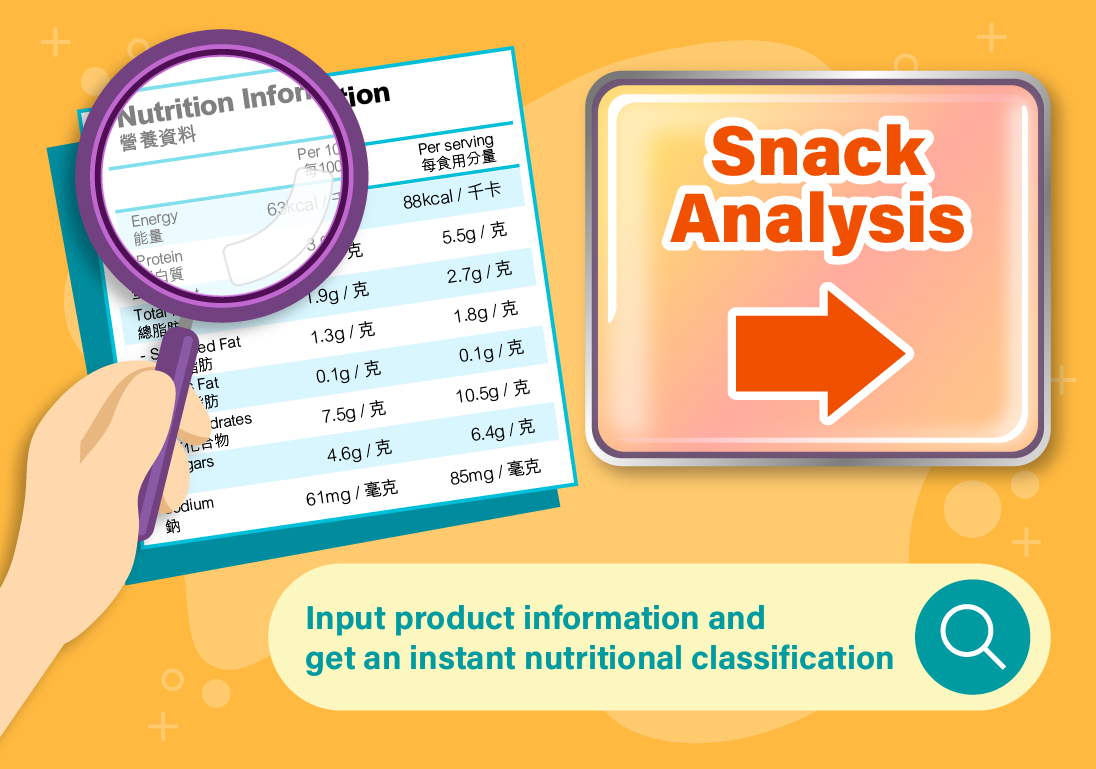 Disclaimer: Information provided by the Healthy Snack Checker is for reference only. It was designed for school students. Please consult a healthcare professional should you wish to obtain more detailed information on dietary advice.